BEIJING FINELAND IP FIRM succeed in safeguarding rights during review of refused trademark on behalf of
Time:2022-06-10
The applicant, M&M Braun GmbH, was unwilling to accept the refused trademark decision issued by CNIPA, and entrusted BEIJING FINELAND IP FIRM to file request for review of refused trademark with CNIPA, finally succeeded in safeguardingits rights.
Briefly Description of the Case
Trademark Application No.: 47493887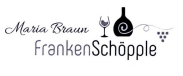 1. The "

" part of the applied trademark directly refers to the name of the legal representative of the applicant. The applicant is "M&M Braun GmbH" in this case, while "M&M" is an acronym for "Maria&Max" and "Braun" is the surname of these two persons. Thus, "Maria Braun" can be directly translated to "Maria Braun", which corresponds with the applicant. The "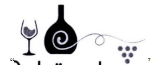 " part of the applied trademark designed with combined shaking wine glasses, wine bottles, vines and grapes, echoing the applicant's industry attributes.
2. The combination of elements "Franken" and "Schopple" in the applied trademark refers to a person's name as a whole, and the meaning of "Franken" as a person's name is stronger than that of "EU geographical indication". Therefore, the element "Franken" contained in the applied trademark has nothing to do with the "EU geographical indication" as stated in the notification of refused trademark.
3. The applied trademark "

" is a series brand that the applicant focuses on building. The applied trademark has been successfully registered in Germany and Hong Kong, China, which was successfully registered under the 33rd category in Germany, and under the 5th and 33rd categories in Hong Kong, China. Obviously, Franken has not been recognized as an EU geographical indication in other countries or regions.
4. The applicant explicitly uses the applied trademark in the commercial invoice and the packing list, while it does not cause any false cognition on the goods' origin and other characteristics among consumers in real usage. The applied trademark shall be preliminarily approved and published.
According to the Article 28 of the Trademark Law of the People's Republic of China, CNIPA has decided as follows: The registration of the applied trademark on reexamined commodities shall be preliminarily approved.