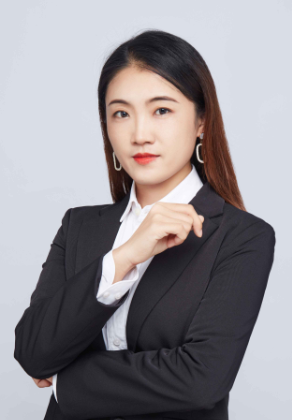 Jennifer Lu(Intellectual Property Attorney)
Qualification:
Professional field
Chinese and international trademark ( Registration,Opposition, Review, Announcement of invalidation, Assignment and Licensing, Renewal and other trademark related services ).
Chinese and international patent (Invention, Design, Utility model) application, international patent application, patent infringement, patent invalidation, warning and analysis of cases.
Copyrights, Litigation and other relative intellectual property cases.
Professional experience
Started in the intellectual property industry from 2018. Has helped nearly 100 clients from over 30 countries to deal with IP issues.
Once joined to cooperation, she always has her clients in mind.she will help our clients do trademark search with free charge irregularly and also provide comprehensive brand protection strategy based on clients brand development. Besides,she also is good at listen to her clients and always starts with the needs of her clients to provide professional legal services based on the client' s special situation to maximize the client's interests.
Social activities
Member of Intellectual Property Research Institute of China