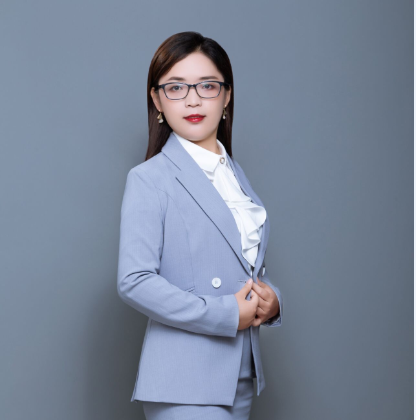 Feng Jing(Patent Agent)
Qualification:
She achieved a master degree from Beijing Institute Of Graphic Communication. The main research direction was electric machine control, reactive compensation, energy saving control and new type energy utilization.
She participated in the construction project of Tianjin Bus New Energy Base Charging Station and took charge of Self-generated Electric Pavement Based on Ceramic Power Generation Project and Rizhao City Energy-saving Street Lamp Control Project and other energy-saving control projects.
She worked in a domestic teaching experimental instruments developing country from 2013 to 2016 and mainly engaged in teaching experimental instruments' development for vehicle engineering and automobile repair in secondary institutions of higher learning.
She took part in automobile engine demonstration platform, brushless DC motor control experimental table, and energy flow demonstration experimental platform of new energy vehicles, primarily responsible for the development of hardware circuit, control software and upper computer software of the control part of experimental instruments.
She know the development and application of 51 series MCU, DSP series MCU and ARM series MCU well and C programming language, C++ language also. She do have a certain understanding of motor control, three-phase electrical conversion and application, reactive power compensation and electric vehicles.
Miss Feng worked in Beijing Gaowo Law Firm since 2016 and joined Beijing Fineland IP Firm. She is skilled in drafting patent application documents related to electric automation, energy-saving control, power electronics, photoelectric information and computer, the reply to examination comment notice, reexamination request and reexamination notice. She possess strong background knowledge and rich working experience in the field of intellectual property.