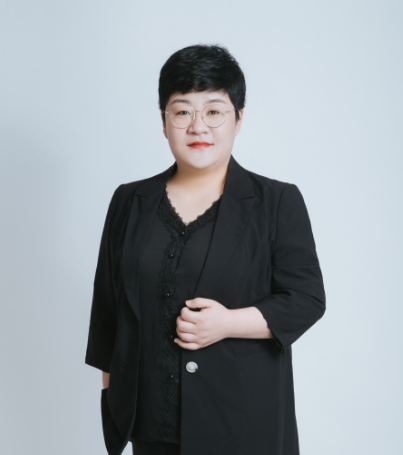 Zhu Lingyan(Patent Agent)
Qualification:
Shareholder of Beijing Fineland IP Firm and legal person Boaoding Branch offBeijing Fineland IP Firm.
She graduated from Qingdao University with a bachelor of science degree in chemistry in 2008. The same year, She was recommended to our university for further study in the master's degree of analytical chemistry, under the tutelage of professor Wang Zonghua, a Taishan scholar and with a master's degree of science in 2011. From 07. 2011 to 03. 2015, She worked as a patent agent in Baoding Branch of Beijing Unitalen IP Firm, and passed the qualification examination of patent agent in 2014. In 04. 2015, She joined the Baoding Branch of Beijing Keyi Intellectual Property Agency (general partnership) and was responsible for the establishment and cultivation of the agent team. By 07. 2018, She had set up the biochemistry department of the agent team and trained more than 50 agents in the biochemical field. In 07. 2019, She joined Beijing Fineland IP Firm, being a legal person of the company's shareholder and Baoding Branch of Beijing Fineland IP Firm.
Miss Zhu is good at domestic chemical and biological fields of patent application, review and invalid business, familiar with the application of new plant varieties. She conducted training, patent mining and layout of patent-related contents for customers for many times; For example, conducting training on patent application for teachers and students of Inner Mongolia University of Science and Technology in 2015; She assisted Ningbo Kaidu New Material Technology Co. Ltd in 2016 to provide intellectual property consulting for the negative ion series products developed by it. As an intellectual property consultant, She assisted Ningbo Kaidu New Material Technology Co. Ltd to negotiate cooperation matters with the intended enterprises.
She provided the patent mining and layout of relevant cases for the applicant of Qinghai Normal University in 2016 and supplied relevant training on patent reply to the applicant for Jilin Institute of Chemical Technology the same year; Additionally, She offered training on patent mining in the field of traditional Chinese medicine to Chengde Science and Technology Bureau in 2016; In 2017, She drafted the patent application document for the training of the Academy of the Chinese People's Armed Police Force and participated in the patent bidding of Mengniu Group and had rich experience in customer service.
She is skilled in the cultivation of patent agents, and develop the agent's ability to communicate with customers and logical analysis, skills in drafting application documents and responding to examination opinions so as to improve the vision of employees to find problems and solve problems. The cultivated employees' passing rate of the qualification examination of patent agent is more than 70%, and the authorization rate of handling cases is more than 80%.